Parallel Raises $1.85M Pre-Seed led by Penny Jar
Renato Villanueva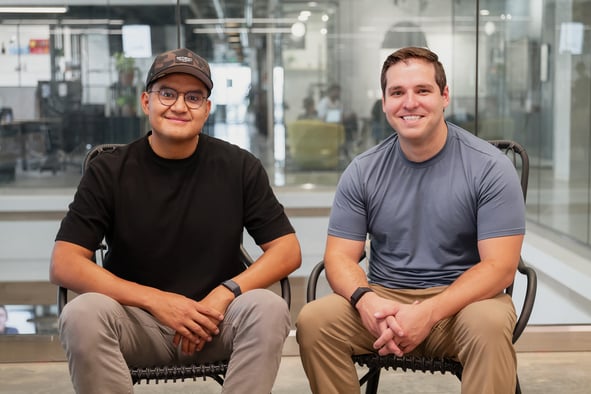 Parallel is disrupting financial forecasting by solving a longstanding pain point for finance teams - headcount forecasting. Today's methods are fragmented and manual, and rely on reconciling data from multiple sources. It's a time-consuming process that results in inaccurate forecasts and loss of credibility for the finance team.

That's why we are stoked to announce that we have raised $1.85M in Pre-Seed funding led by Penny Jar Capital, with participation from Convoi Ventures, Peak Capital, the Frazier group, and various other investors.
A Simple Question, Time-Consuming Answers
Before founding Parallel, I worked in financial planning and analysis roles at Divvy for five years. I remember sitting in a Divvy executive team meeting where a simple question was asked, "How much headcount does the Product team currently have?" Unfortunately, HR, Recruiting, Product, and Finance would all have different answers. You can imagine being at a fast-growing company, not having a quick answer slowed things down and would result in Slacks and emails being sent to try to find out what the real answer was.
Finding the answer would mean reviewing multiple headcount models from different time periods trying to find what changes happened, who approved them, and why. When Divvy was at 50 employees, it was easy to identify the discrepancies, but as the company grew, it became more and more cumbersome.
Searching for Solutions
I reached out to local finance teams to see if our problems were unique to Divvy. We were a startup, so it must be a growing pain. Right? Every CFO had the same response…"It's just part of the job." And so my search for a solution came to a halt. As my time at the company progressed, the problem continued to get out of hand, so much so that I was given the budget to go and find a solution. That search ended as quickly as my conversations with CFOs did.

There was no solution.
Bridging the Gap
I met Divvy Founder and CEO, Blake Murray, well before I started working at the company. One of my greatest learnings from Blake was how he would challenge the team to think like founders. If we found a problem, he'd encourage us to build a solution. Divvy cultivated the entrepreneurial spirit in wonderful ways, which was integral for stepping away from a great job to start my own company.
At Parallel, we've created a solution that unifies these disparate systems, giving finance teams a precise, streamlined platform for headcount forecasting and clear visibility for leaders. We are not only solving a significant problem, it's creating a new standard for finance teams.
Picture a tool that automatically syncs with your HR system and payroll data to pull in real-time expenses, enables you to forecast future hires, and exports this information back into your customized spreadsheets. It allows department leaders to request changes to salary and timing of hires while keeping records of all the changes across both Finance and HR systems of record! No more notes in every cell of your spreadsheet and opening up seven different headcount files to reconcile what changed and why.
Quick Answers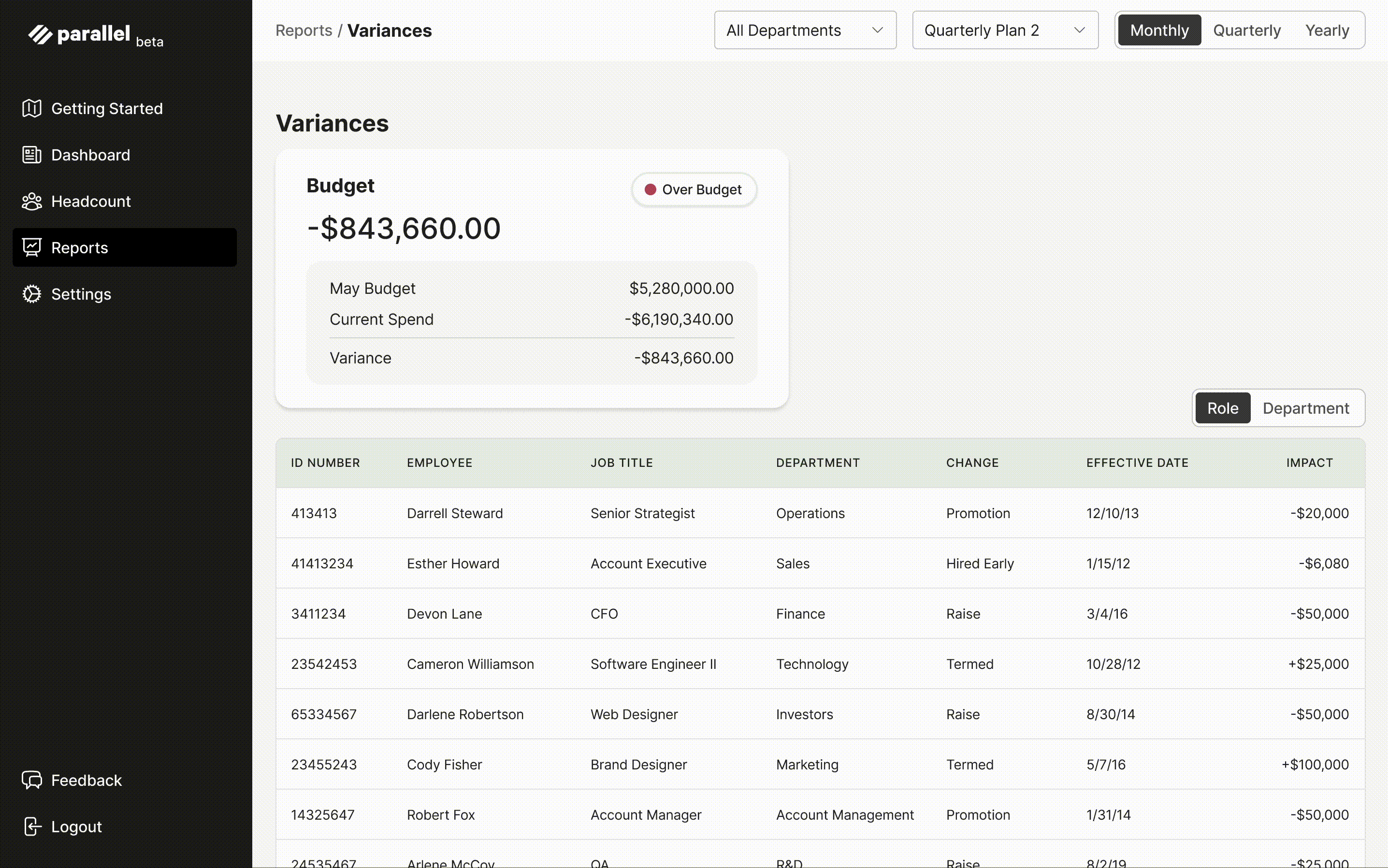 Above is an example of a task that would take a finance team days to answer. Why is the current plan different from the board-approved plan? Our system is tracking every single change that happens and can quickly answer:
Who made the request?
Who approved the request?
What rationale did they give?
All of these are reasonable questions, right? Now, we're providing a way to answer these accurately in real time. No more guessing. No more time-consuming research across spreadsheets. Just hassle-free headcount forecasting and insights at your fingertips. That's Parallel.
Backed By Operators Who Have Been in our Shoes
What was clear from our first conversation with Bryant Barr from Penny Jar Capital was that he knew this problem intimately. Having faced this exact issue at Nike, we knew he could provide unique insight into the problem and how to build a powerful solution. Vrinda Agarwal, Investor at Penny Jar Capital, also ran into this pain during her time at Google Nest.
We're excited to change the future of financial operations with Penny Jar Capital and to have so much support from former Divvy executives, the Utah early-stage ecosystem, and finance leaders from some of the top venture-backed companies.